REFLECTIONS

Poems, Quotes and Prose

On Life, Love, Humor & Inspiration

by Linda L. Rigsbee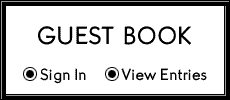 Copyright 2000 & 2018, Linda Louise Rigsbee

ALL RIGHTS ARE RESERVED.

No part of this book may be used or reproduced, by any means, 

without written permission from the author.

This web site may be linked, but 

it is a violation of copyright to copy the text to another web page.

    A collection of poems, thoughts and prose by award-winning author, Linda L. Rigsbee. These rhyming poems and quotes are reflections on love, humor and inspiration in everyday life. Some of these poems even flow into colorful forms.

    Like all her books, these works are clean and upbeat.

    Illustrations and photographs by Linda L. Rigsbee

Editor's Review: 

  "REFLECTIONS" is a collection of lyrical poems, thoughts and prose with an interesting reflection on many aspects of life. Clean and upbeat, this would make an ideal coffee table book for the family.

  Many of this multi-genre writer's works have placed in contests. "Secret Spring," a poem in this book, took second honorable mention in a contest. There is something for everyone in this collection. Illustrations and photographs by Linda L. Rigsbee.

​Book Description: 

    Laugh, ponder and nod in agreement to these heartfelt poems, prose and quotes by award winning author Linda L. Rigsbee. This collection of clean family oriented works, showcases Rigsbee's writing skill. Poems like "Secret Spring" appeal to youth as well as adults. Her quotes are thought provoking, and prose like "Playful Spellchecker" spawn amusement that anyone can relate to. Her inspirational poetry covers ground that each of us faces. 

    Photographs and illustrations by Linda L. Rigsbee. "REFLECTIONS" has something that anyone can enjoy.